The Diocese of Winchester has launched an appeal to raise money to support refugees from Syria and in Myanmar.
Following the growing refugee crisis in Syria, the Diocese of Winchester is calling on people to support the fundraising efforts of Refugee Action, one of the UK's leading refugee resettlement charities. Refugee Action has been working in the UK for over 30 years to support people fleeing from crises. At the moment the charity is helping to support refugees who have arrived in the UK by offering them safe places to stay, warm clothing and hot meals.
The Diocese is also appealing for donations to help those affected by the recent floods in Myanmar. Although less high profile than the Syrian crisis, many people in Myanmar have been killed and hundreds of thousands have been affected by devastating floods and landslides which have engulfed homes and cut off vast parts of the country. Many people have lost all their possessions and been forced into camps as their homes remain under water.
The Diocese is partnering with the Anglican Relief and Development Fund (ARDF) in its work to support victims of flooding in Myanmar. ARDF exists to empower Anglicans in the developing world to show the love of Christ to those in need in their own communities.
The Diocese of Winchester is calling on people in all its parishes to donate generously to these two very worthy causes.
If you would like to make a donation to either of these causes, please visit the Diocese of Winchester's JustGiving page via the button below.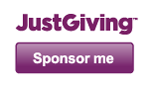 To download prayers for Myanmar and the Syrian refugee crisis click Prayers.